Origin / Sanlúcar de Barrameda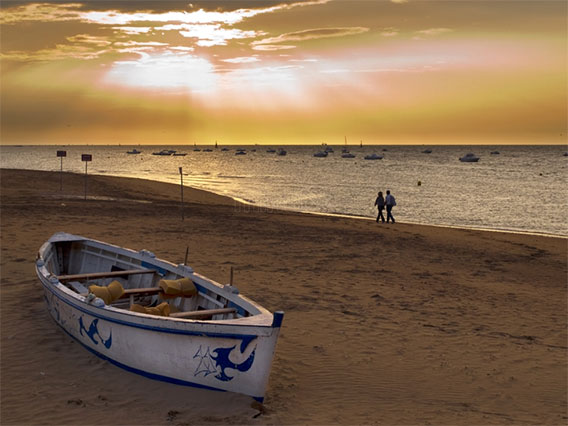 If one thing defines Manzanilla, it's undoubtedly its origin. Together, the sun, the sea, the low-lying wetlands and the Poniente (easterly) winds all create a unique setting on the shores of the Atlantic on the southernmost tip of the Iberian Peninsula, a place called Sanlúcar de Barrameda.
Nestled in a place of extraordinary natural beauty between the mouth of the Guadalquivir River and Doñana National Park, this little coastal town is home to many world-renowned cultural and gastronomic landmarks, one of these being Manzanilla with its unequivocal character and expression.
Owing to the exceptional geographic and climatic conditions surrounding it, Manzanilla de Sanlúcar is so entirely unique, unlike any other wine in the world. It has a personality all its own in which bold and subtle, intensity and finesse, complexity and elegance all converge.
A wine with roots
in the land…
and the sea.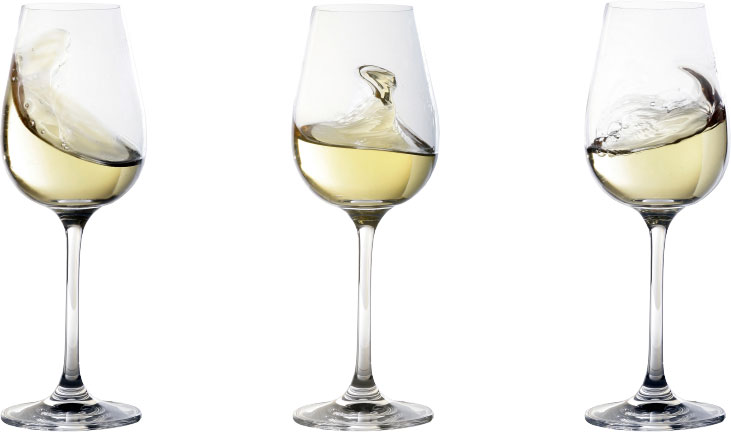 Three elements of nature define Sanlúcar's unique microclimate: the Guadalquivir River, the Atlantic Ocean and the nearby wetlands.
All things considered, the context is such that temperatures are milder, relative humidity is higher and the wines ageing in Sanlúcar's bodegas can acquire their remarkable features.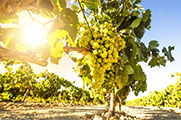 320 days of sunshine a year
A vine-friendly climate where the sun shines nearly all year long and mild temperatures help to preserve the wine's velo de flor.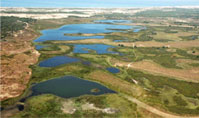 An enormous extension of land that spans the ancient river delta of the Guadalquivir. An area so flat that geographic relief is virtually non-existent.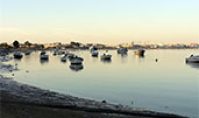 Sanlúcar's natural boundary to the north and, along with the sea and nearby wetlands, an important source of humidity.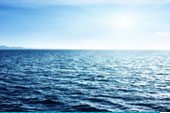 Manzanilla and the sea are inseparable companions and together, they shine in all their beauty.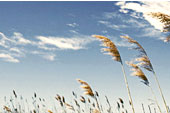 Poniente, The Easterly Sea Breeze
Sea breezes from the Atlantic give Sanlucar´s wineries their characteristic salinity and humidity.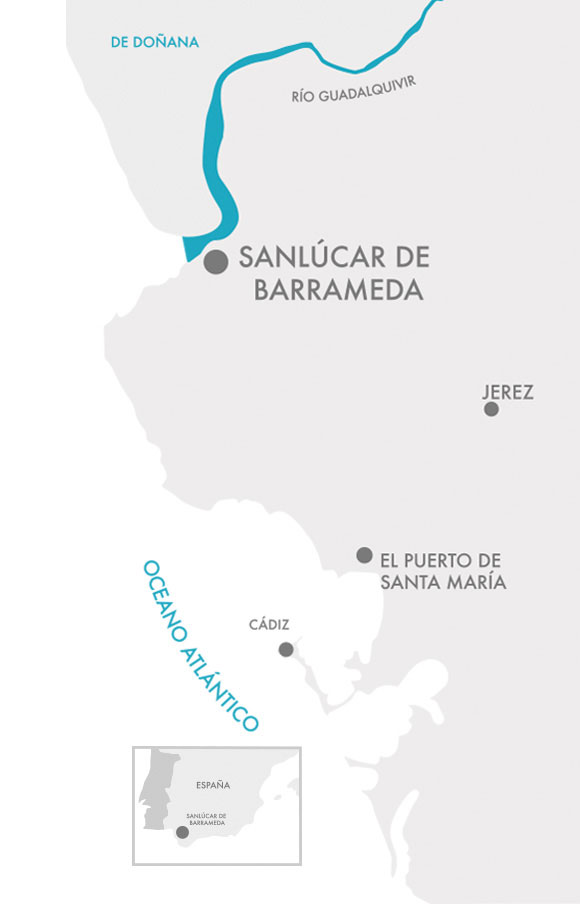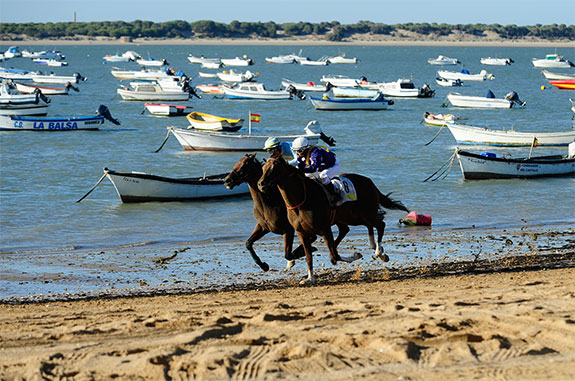 Sanlúcar de Barrameda has been an attractive port for merchants, seafarers and visitors since time immemorial. People from around the globe have helped forge the open and hospitable nature the townspeople are known for.
That's why, when you visit Sanlúcar, more than just visiting, you get the flavour of a culture…not only its wine culture but its incredible gastronomy, its festivals and celebrations, its history of trade and commerce, its natural surroundings and its authentic traditions.
A town with a view, overflowing with a love for life, beauty and enjoyment.