Taurino
Ingredients
1/2 Manzanilla
1/2 red vermouth
1 tsp of red curaçao
1 tsp Grand Marnier
6 ice cubes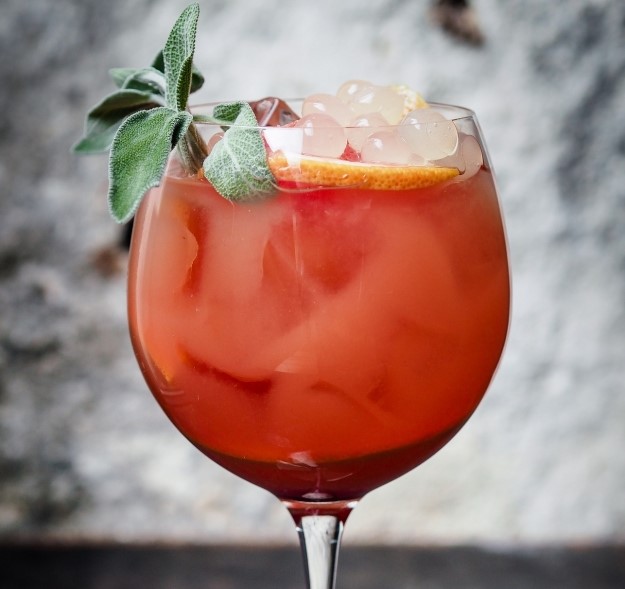 Instructions
Taurino is a cocktail with character, ideal for relaxing after work. Thanks to the Manzanilla it is not overly sweet.
It's very quick to prepare, either in a bar or at home to surprise a group of friends.
Mix all the ingredients in a shaker and shake vigorously.
Prepare a wide glass with ice cubes and pour it in.
As a garnish, lemon peel helps to intensify the flavour.