Spanish-style clams
Ingredients
1 kg clams
3 chopped garlic cloves
1 small glass of olive oil
1 tsp of paprika
1/4 glass of Manzanilla
1 pinch of salt
Garnish or season with parsley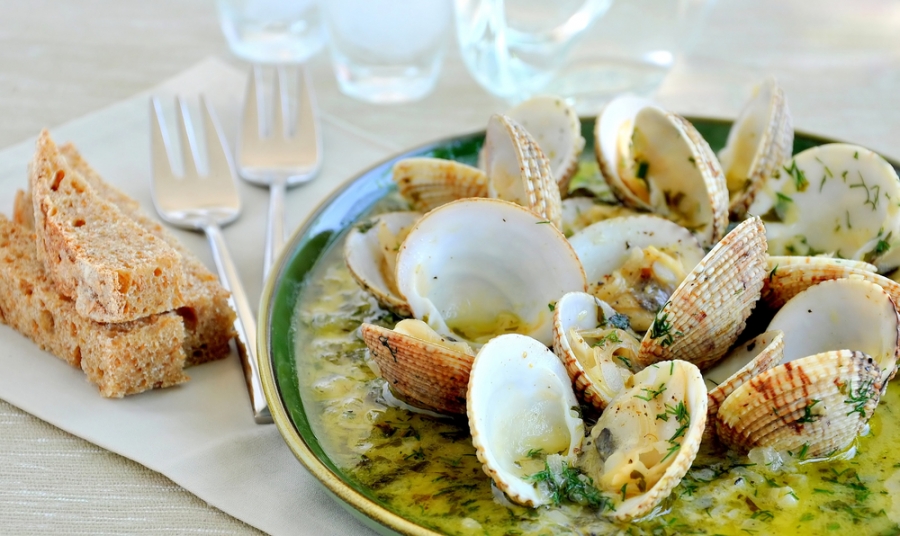 Instructions
Put the clams in a bowl with water and salt to loosen the grit.
Finely chop the spring onion and garlic and sauté in a frying pan with a little oil. Add the flour before they turn brown, mix well until it dissolves and cook for a couple of minutes.
Add the Manzanilla and bring to the boil. Add the clams and cook until they open.
Sprinkle with chopped parsley and serve.