Sherry Mojito
Ingredients
3 slices of lemon
15 ml sugar syrup or 2-3 teaspoons of brown sugar
30 ml dark rum
40 ml camomile tea
6 mint or spearmint leaves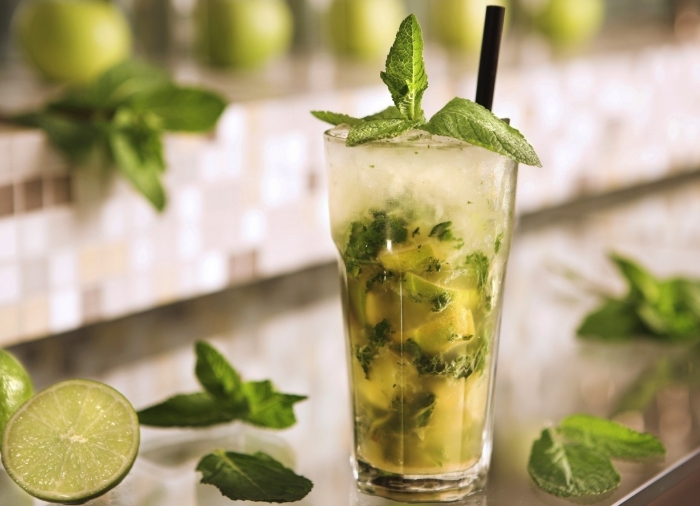 Instructions
Adding Manzanilla to the recipes of some classic cocktails gives rise to extraordinary results and gives them a distinctive touch that we all look for in mixing. It happens with this mojito, which has the traditional mix of white and dark rum, but also a touch of Manzanilla, which gives it some unique and very special nuances.
First, squeeze the lemon slices into a glass, then add the brown sugar, followed by the rum and Manzanilla.
Crush the mint leaves to release the essence and then add them to the glass.
Add some crushed ice, stir until some of the ice has melted and it's ready to drink!