Salmorejo (Spanish cold soup)
Ingredients
150 ml extra virgin olive oil
1 kg ripe red tomatoes
200 g of telera bread or white wheat bread
1 clove of garlic (to taste)
10 g salt (to taste)
30 ml vinegar
3 boiled eggs
200 g chopped serrano ham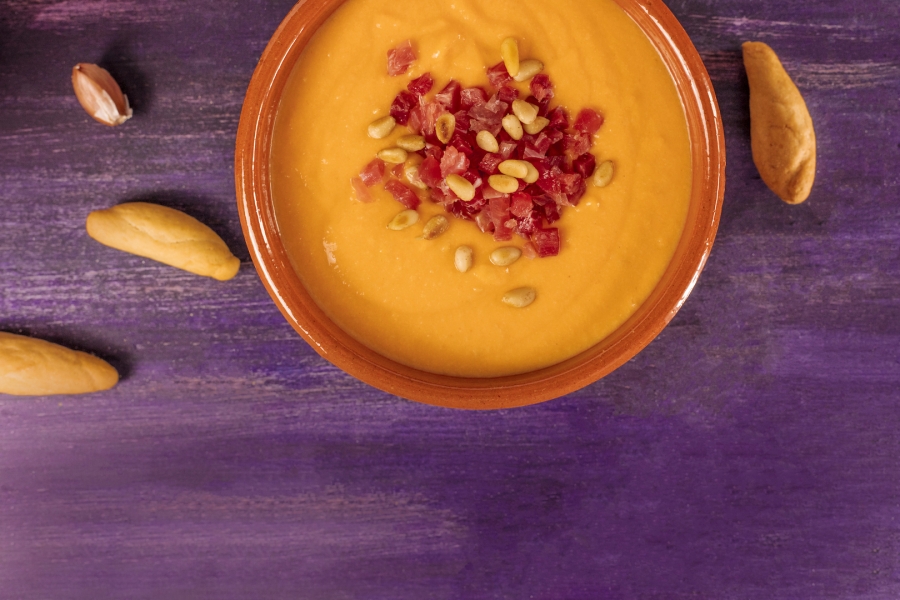 Instructions
Wash and chop the tomatoes, add them to the blender. Peel the garlic and add them together with the salt. Program for 30 seconds on speed 5, until the mixture is finely chopped. Now add the bread, without the crust. The bread should be from the previous day. Add the vinegar, and program 30 seconds at increasing speeds of 2, 5, and 10.
Once everything has been finely chopped, the skins removed and salt added to taste, add the olive oil to the blender. Programme again on speed 5 for 30 seconds. Pour into a saucepan and put in the fridge to cool. Cook the eggs in a saucepan with salt for 15 minutes. Chop finely and set aside.
Add a drizzle of olive oil in the centre, then the chopped serrano ham and finally the chopped eggs. Serve.