Pork and Chive Dumplings
Ingredients
450 g minced pork
2 tbsp of Manzanilla Sherry Wine
60 g chives
24 prepared dumpling dough sheets
Pinch of salt
2 tsp soy sauce
Pinch of freshly grated ginger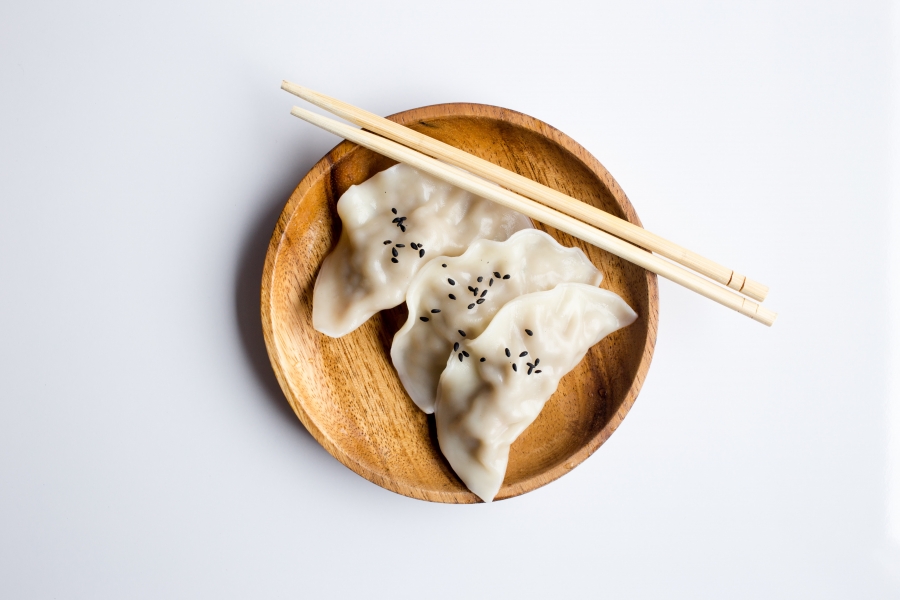 Instructions
Mix the pork, Amontillado wine, ginger, soy sauce and salt in a large bowl.
Once everything is well mixed, add the chives.
Prepare water in a pan and bring to the boil.
To prepare the dumplings, take a sheet of prepared dough and hold it in the palm of your hand. Then add a spoonful of the filling in the centre and press it down, making sure that no air bubbles form.
Close the dumpling – you can close your hand to help you in the process – and seal the edges of the dough by pressing.
Once the dumpling is well sealed, do the same with the rest of the ingredients.
Boil the dumplings in the previously prepared water for two minutes on a high heat and four minutes on a low heat. You will know the dumplings are ready when they start to float to the surface.
Once ready, serve.