¿Plata o Plomo?
Ingredients
1/2 Hornitos Silver Tequila
20 ml of Manzanilla
20 ml of Oloroso
15 ml Grapefruit Juice
1 tbsp syrup
Bitter orange zest
Grapefruit peel for garnish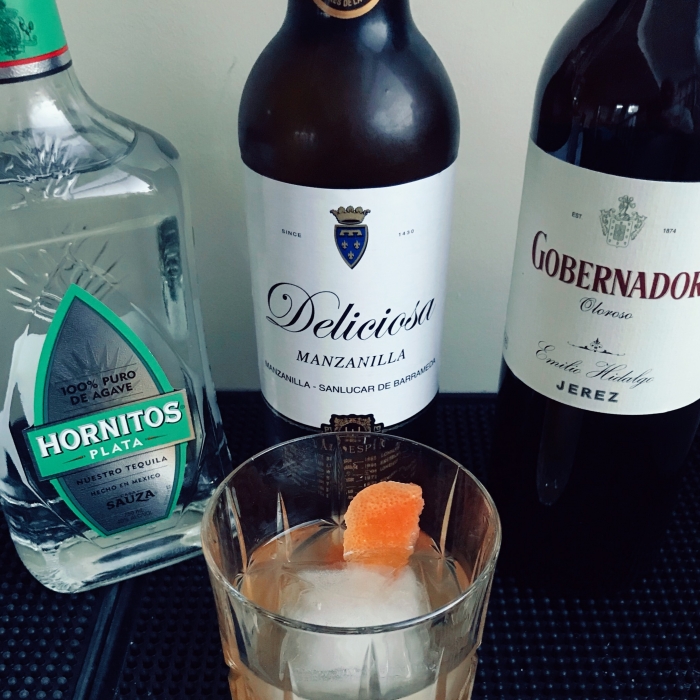 Instructions
This original cocktail created by Sean Norton (Certified Sherry Educator) and Steve Brand (bartender trained at the great Mr. Bing's) for a Sherry pop up campaign that took place in San Francisco. Include all ingredients in a cocktail shaker. Add ice and stir with a cocktail spoon. Strain the cocktail, add more ice and garnish with grapefruit peel.