Korean Tapas
Ingredients
1 large sweet potato
50 g glutinous rice flour
10 g walnuts
50 ml milk
1/2 tbsp salt
3 walnuts
1/2 lotus root
1 small crab
Olive oil
1/2 soft persimmon
1 tbsp chilli sauce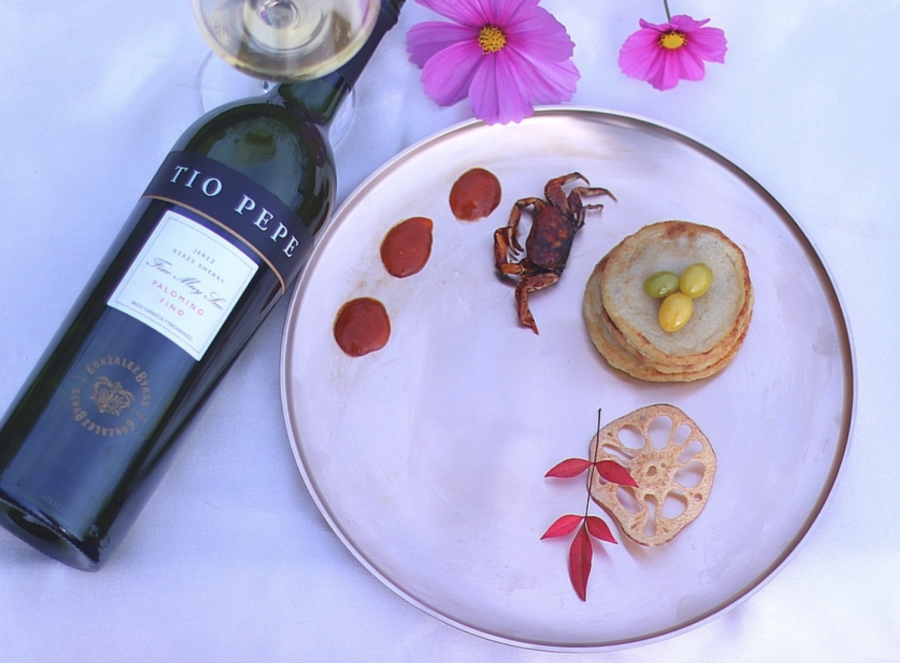 Instructions
Tortitas
Blend the walnuts in a blender and add the diced sweet potato. Add the milk and blend until smooth.
Add salt to the rice flour and stir into the mixture.
Fry the ginkgo nuts with a dash of oil and set aside.
Cook the tortita mixture to taste.
Serve the tortitas on a plate and decorate with the walnuts.
Lotus root
Peel the lotus root and chop finely.
Rinse and remove excess water with a tea towel.
Fry the pieces (160°C) until golden brown.
The crab
Wash the crab in cold water until clean.
Fry until crispy.
Cut the persimmon in half and remove the seeds.
Strain the persimmon through a sieve and add the chilli sauce.
Add the sauce to the crab.