Dry Martini
Ingredients
A dash of Manzanilla
A dash of gin
A few drops of lemon bitter
1 olive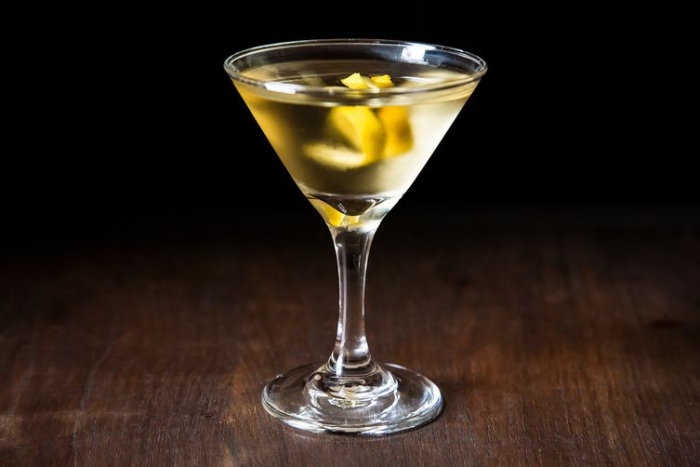 Instructions
Shaken, not stirred, Dry Martini is perfection made drink. Enjoyable in so many different settings, it seems impossible that it wouldn't be your preferred tipple. The secret to making it your 'go-to cocktail'?
Manzanilla
. The preparation is very simple. First, chill a shaker with ice for a few minutes. Then throw away the remaining water so that the cocktail has the perfect temperature without being watered down. Add
Manzanilla
de Sanlúcar de Barrameda. Vivacious, saline, refreshing, it is one of the most versatile of the exceptionally versatile Sherry Wines. Go gently with the quantity so that its aroma, which has already settled in the shaker, does not overpower that of the gin. Then simply add two drops of lemon bitter. If it's a little strong, reduce it to just one. Shake the cocktail shaker, put the olive in the glass and serve. An awesome cocktail.