Chinese Wanton Dim Sum
Ingredients
1 packet of Wanton dough
250 g minced pork
50 g chopped water chestnuts
1 tbsp light soy sauce
1 tbsp rice wine
1/2 tbsp sesame oil
1 spring onion cut into thin rings
1 tbsp grated fresh ginger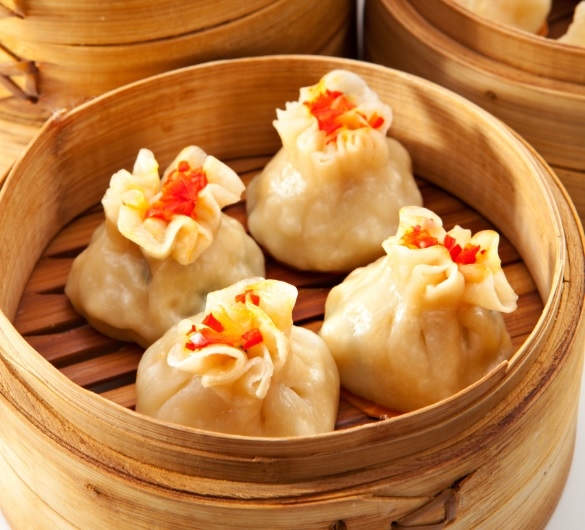 Instructions
Mix the pork, chestnuts, soy sauce, rice wine, sesame oil, spring onion and ginger in a salad bowl.
Put a spoonful of the filling in the middle of a square of Wanton pastry. Fold the pastry over the filling in folds without sealing it at the top. Prepare all the dim sum in the same way.
Put the dim sum in a bamboo basket on baking paper or cabbage leaves with holes for the steam to pass through.
Put the basket over a pot of boiling water, cover and steam for 15 minutes.
To make the sauce, mix the remaining soy sauce, rice vinegar and dashi stock in a bowl. Serve immediately with the sauce (or another sauce to taste, such as sweet and sour sauce).
It's a very simple recipe that almost everyone likes. If you don't have any of the ingredients, you can substitute them with something similar. If you don't have a bamboo basket, you can make them in the Thermomix basket or boil them like Italian ravioli.