Mealtimes are when Manzanilla really displays all its potential and winning ways, accompanying all kinds of culinary creations with a flair.
Considered the best white wine to pair with fish, seafood and all kinds of dishes inspired by the sea, Manzanilla's low acidity also makes it the ideal choice to serve with salads and cold soups.
Enhance the flavours of every bite

Salads
Salads or other highly acidic dishes are particularly difficult to pair, but Manzanilla is one of the wines with the lowest acidity and practically the only one that rises to the occasion with citrus-based dressings or vinaigrettes.

Cold soups
Andalusia has a rich tradition of cold soups with a touch of acidity like gazpacho, salmorejo or ajoblanco. The way Manzanilla pairs with these iconic dishes is hard to find in any other wine.

Fish and Seafood
Manzanilla is often called the "queen of the seas" in reference to the excellent way it pairs with all kinds of fish and seafood, whether boiled, baked or grilled. A perfect match that will make your tastebuds jump for joy!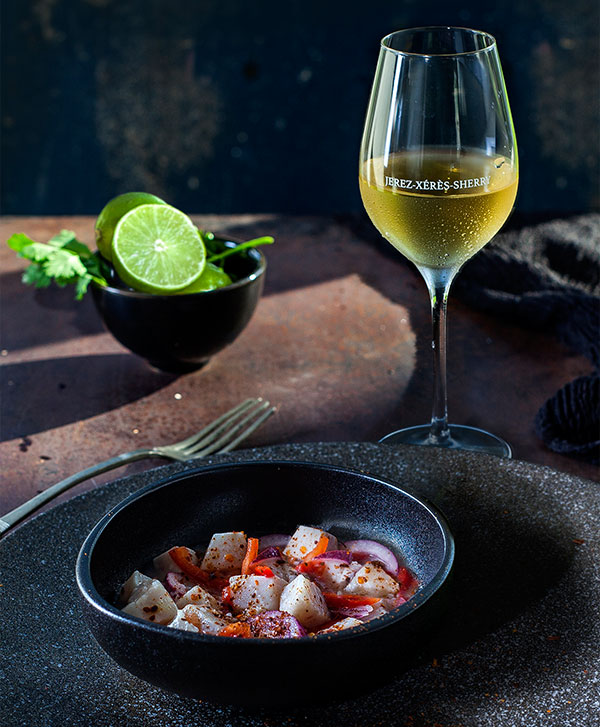 Unique nuances to complement a wide range of recipes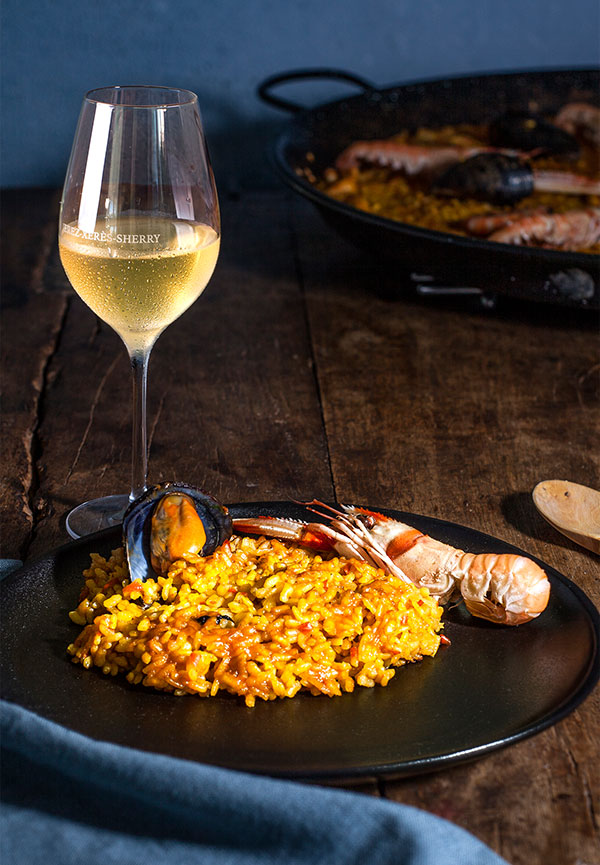 Rice dishes
Many regional rice dishes inspired by the sea such as paella, squid-ink black rice or rich, brothy seafood rice pair perfectly with Manzanilla.

Vegetables
Pickled or marinated, grilled or tossed in a salad, vegetables have the capacity to combine well with so many foods—and taste great with Manzanilla, too.

Eggs
Manzanilla is a grease-neutraliser and flavour enhancer for eggs, whether scrambled, fried or in an omelette.

Poultry
One of the best ways to serve poultry meat such as pheasant, partridge, roaster chicken or capon are in puff pastry. Why not put this on your next Christmas menu and pair it with Manzanilla?